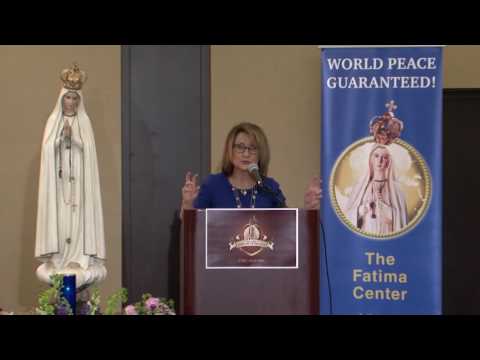 by Ruby Henley
Have you ever heard anyone say, "When the people shall have nothing more to eat, they will eat the rich." The phrase was actually authored by Jean Jacques Rousseau, who formed the foundation for the French Revolution, and has been used as a motto by the Occupy Wall Street movement.
A word I want you to think about is "Carbon." A man once said "whoever controls carbon controls life." Simply put carbon, ultimately, is you and me. We are carbon-based life forms.  Does this mean we should not live on this earth? According to our Creator/God we were created to live on this planet.  He endowed us with sovereignty, and no one has any right to tell us we cannot live here.  
Further, no one except Creator has the right to make the judgment to eliminate humanity or to depopulate the planet to a certain perceived quota.  However, the Global Elites like George Soros, the Vatican aka Pope Francis, Jeffrey Sachs, John Podesta, an Barack Obama intend through Sustainable Development to enslave us to adhere to their terms.  I think I can appropriately say, "Satan's terms."


This Sustainable Development Global Agenda New World Order is richly funded and elaborately organized by George Soros and his powerful elite. They have brought the issue of climate change and CO2 to the forefront of our political agenda. However, this issue is only a front for the goal of depopulating the earth.  And, yes, Soros and the Left have penetrated the Vatican and successfully removed Pope Benedict with Pope Francis.  If you think that is a conspiracy, then you are wrong.  If you are shocked and concerned, then you love the Lord and know Satan is too close for comfort.
An open letter written to President Trump by a group of Catholics will shock and concern you, as it has me.  I have been researching the link between John Podesta and his organization which was revealed in Wikileaks' emails.  It is "Catholics for the Alliance of Common Good."  Although it sounds benign, it is not! It is financed by George Soros, and it was formed to overthrow the Catholic Church with the Leftist agenda.  Pope Francis is in cooperation with this group of Elites and has had 16 meetings in 2016 at the Vatican for these people.
The group who authored this letter are as follows:
David L. Sonnier, LTC US ARMY (Retired)

Michael J. Matt, Editor of The Remnant

Christopher A. Ferrara (President of The American Catholic Lawyers Association, Inc.)

Chris Jackson, Catholics4Trump.com

Elizabeth Yore, Esq., Founder of Yore Children
Elizabeth Yore, Esq., is the Founder of Yore Children, and she works in human trafficking.  She has attended most of these meetings, and she is featured in the following video in which all of this is explained.  I pray you will watch it, as you must be aware of this if you are a human being living on planet earth at this moment in time.         
An Unholy Alliance: the UN, Soros, and the Francis Papacy – Elizabeth Yore – Chicago 2017
In the video Yore explains how George Soros, President Barack Obama, Secretary of State Hillary Clinton, Vice President Joe Biden, and Obama/Clinton adviser John Podesta conspire to overthrow the conservative Pope Benedict XVI and replace him with a radical, Pope Francis.  The letter in which the above group wrote to President Trump requests him to investigate if they even used America's intelligence agencies to perform this Vatican coup.
&13;
There is sound evidence to back these Catholic lay leaders in their plea to President Donald Trump urging him to launch an official investigation into the activities of the above mentioned individuals who appear to be a part of this alleged Vatican coup. They cite eight specific questions they seek to have answered concerning suspect events that led to the resignation of Pope Benedict, the first such papal abdication in 700 years.
"Specifically, we have reason to believe that a Vatican 'regime change' was engineered by the Obama administration," say the petitioners, in their January 20 letter to President Trump.  "We were alarmed to discover," their letter notes, "that, during the third year of the first term of the Obama administration your previous opponent, Secretary of State Hillary Clinton, and other government officials with whom she associated proposed a Catholic 'revolution' in which the final demise of what was left of the Catholic Church in America would be realized."
The letter includes footnote links that take the reader to documents and news stories underscoring their charges and pointed questions. It first directs attention to the Soros-Clinton-Podesta e-mails disclosed last year by WikiLeaks, in which Podesta and other "progressives" discussed ending the "middle ages dictatorship" in the Catholic Church.  
Article Continues Below&13;
&13;
&13;
The plan was birthed at a board meeting of Soros's Open Society U.S. Programs Board in May, 2015 where they bragged about their direct influence with Pope Francis. At that meeting, the board announced a $650,000 grant to a wealthy radical group called PICO to engage the Pope on their Leftist radical issues.  Their plan included using Cardinal Rodriquez, the Pope's senior advisor, and sending a delegation to visit the Vatican.
It was with the birth of that plan that dark clouds fell upon the Vatican, and Pope Benedict was already coping with issues of pedophilia and crimes against innocent children within those church walls.  Benedict was not an evil man, but he was not strong enough to meet this horror with the strength needed.  We don't know the exact circumstances surrounding his departure, but the letter sent to President Trump indicates within that departure the door was burst open by Pope Francis and, in my opinion, Satan himself!  
I want to talk about the contents of the letter which was so shocking, or at least it was to me.  It was as if I had viewed the advertisement for a movie, but in reading the letter I was watching a horror film.
The letter is so long, I will leave a link, but I do want to emphasize some of the passages.
Also, when you go to the page link, you will find a lengthy list of sources.
While we share your stated goal for America, we believe that the path to "greatness" is for America to be "good" again, to paraphrase de Tocqueville. We understand that good character cannot be forced on people, but the opportunity to live our lives as good Catholics has been made increasingly difficult by what appears to be a collusion between a hostile United States government and a pope who seems to hold as much ill will towards followers of perennial Catholic teachings as he seems to hold toward yourself.
With all of this in mind, and wishing the best for our country as well as for Catholics worldwide, we believe it to be the responsibility of loyal and informed United States Catholics to petition you to authorize an investigation into the following questions:
– To what end was the National Security Agency monitoring the conclave that elected Pope Francis? [6]
– What other covert operations were carried out by US government operatives concerning the resignation of Pope Benedict or the conclave that elected Pope Francis?
– Did US government operatives have contact with the "Cardinal Danneels Mafia"? [7]
– International monetary transactions with the Vatican were suspended during the last few days prior to the resignation of Pope Benedict. Were any U.S. Government agencies involved in this? [8]
– Why were international monetary transactions resumed on February 12, 2013, the day after Benedict XVI announced his resignation? Was this pure coincidence? [9]
– What actions, if any, were actually taken by John Podesta, Hillary Clinton, and others tied to the Obama administration who were involved in the discussion proposing the fomenting of a "Catholic Spring"?
– What was the purpose and nature of the secret meeting between Vice President Joseph Biden and Pope Benedict XVI at the Vatican on or about June 3, 2011?
– What roles were played by George Soros and other international financiers who may be currently residing in United States territory? [10]
In conclusion, the Global Elite seem to be progressing swiftly, and I believe this story is one which proves this fact more than any other.  I further believe in the end, the Lord Jesus Christ will return to reckon with them and Satan.  However, this news is shocking and a setback to my spirit.  
Other valuable sources on this story:
&13;
&13;
&13;
&13;
&13;
&13;
&13;
&13;
&13;
&13;
&13;
&13;
0 views
via InvestmentWatch http://ift.tt/2hCwVgP